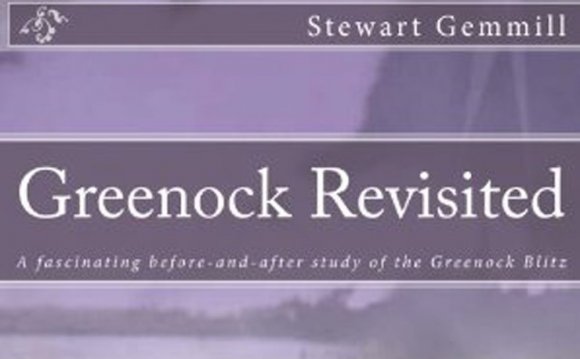 CONTENTS

PRODUCTION LIES

Britain: Nat Semi cancer toll is "tip of the iceberg"

More than 70 cancer deaths at the National Semiconductor plant in Greenock, Scotland, could be the tip of the iceberg, health experts have warned. Experts have identified several types of cancer, including brain and breast tumours, which are four to five times higher than normal.

Jim McCourt of Phase Two, a support group for Nat Semi workers, said: "This could be potentially the tip of the iceberg. Former employees and their survivors should be very concerned."

An open letter signed by an international team of medical experts says they are worried about proposed new research into the factory. The experts warn that the government's Health and Safety Executive (HSE), which is carrying out the investigation, is coming under "undue political pressure to obtain equivocal or negative results." The planned follow-up study to a 2001 report is already a year behind schedule and has yet to start.

Professor Andrew Watterson of the University of Stirling is one of the six international experts who signed the letter, complaining about a plan to scale down the scope of the investigation to just 200 out of thousands of potentially affected workers. He said big studies are better because they pick up any adverse health effects of chemicals.

"Employees should be concerned we won't apparently see large, preferably international studies, of the industry in the foreseeable future, " he said: "Recent US studies indicate continued cause for concern about the industry and have not given it a clean bill of health. Small studies may show no problem when there may be a problem and lead to complacency or inaction."

Professor Watterson added: "We have seriously under-estimated or downplayed the contribution that work-caused and work-related health plays in Scotland. If we don't look, we won't find. If we don't look properly, then we may miss serious occupational health problems."


US case raises microchip cancer compensation hopes
Microchip workers in Scotland hope a lawsuit against electronics company IBM in the United States could strengthen their case for compensation. Workers from the National Semiconductor plant in Greenock have already opened compensation claims and believe that the IBM case could strengthen their hand. Campaigning group Phase Two represents 37 former workers at the plant who are pursuing damages claims for cancer and other health problems. Spokesperson Jim McCourt believes the case in California could be vital for Scottish claims. 'It will be ground-breaking stuff, there's never been a semiconductor company in court at any time for something of this magnitude, ' he said. 'If the case is a success then it will be another weapon that Phase Two can use, I don't want to raise the group's hopes too much, but it will take us a lot further forward if the cases come out in our favour.' In 2001, higher than average rates of cancer were found among workers and former employees at the National Semiconductor plant in a study by the HSE.


Silicon Glen safety record 'worst in UK'
Scotland's high-tech microelectronics companies have broken safety rules far more often than their counterparts in England and Wales, an investigation has revealed. Four Scottish semiconductor manufacturers were guilty of 28 breaches of the regulations meant to protect the health and safety of workers, reports the Sunday Herald. This compares to just two breaches by one manufacturer south of the border. The breaches were found by HSE inspectors. They include failing to control exposure to toxic fumes from acids and cancer-causing chemicals, and inadequate maintenance and training. The revelations have been greeted with anger by trade unionists, who accuse semiconductor companies of having a 'grim' safety record. 'Workers involuntarily breathe contaminated air, which, like asbestos, could give them diseases in later life, ' said Jim McCourt of safety campaign group Phase 2. 'I find it deeply disturbing that every time regulators look for problems in this industry, they find them. It is an industry which risks workers' lives for profit in pursuit of production at all costs.'

US firm investigated by police for spying on safety activist
A US multinational microchip maker is being investigated by police for allegedly spying on a Scottish union safety activist. After hearing reports that women workers at the National Semiconductor microchip plant in Greenock were suffering cancers, fertility problems, reproductive...
creativity etymology
past creation synonyms
creativity among poor child is always
blog with google sites
blog during pandemic
against creative thinking
creative of entrepreneurship
lp hangers selfmade
selfmade billionaire kylie
creation in latin
self-made object
beyond creation tabs
creative ways to reach prospects
self made items tf2
creation lesson for preschoolers
selfmade mindset
fnatic selfmade
sign up blogging account
richest self-made woman in the world
creative interiors
blogging of art
creative by nature blakeney
creativity brain
should i blog or vlog
blog emoji
blogroll
quote selfmade
blog headline generator
blogging in google
creative wellness
blog builder
empowerment thru creative integration (eci)
creation kit fallout 4
creative living solutions
blog over 40
creativity lessons
creative ways to make money
blog counter strike
blogging rubric
creativity over the lifespan
self made boric acid suppositories
after creation god pronounced the universe
self made fire pit
creative ways to say thank you
creation after strawberry picking perhaps
self made myth
creation before adam
selfmade orange lyrics
creative industries talk thru
creativity around me
selfmade dildo maaturbation
creative cables via mazzini
bow wow self made instrumental
creativity during lockdown essay
blogging with shopify
creativity brain
blog outline
tf2 self made
is kylie self made
derek till creative director
blogging sites like tumblr
halloween trolls selfmade
creative but easy pumpkin carvings
creativity up meaning
even creation declares
shirty danniel selfmade
self made tattoo on arm
blog gael even
self made training facility mission valley
a self-made man: the political life of abraham lincoln vol. i, 1809 – 1849
creative works made of recyclable parts nyt
self made real estate millionaires
creativity about nature
selfmade two songs sweatshirt
creativity beyond art and craft
self made 2 music videos
self-made millionaire books
creativity real world example
blogging laptop
blogging about books
creation experience museum
blog of holding
creation museum kentucky
creation about religion
inside creative writing brad reed
creation video
blogging out meaning
difference between blogging and vlogging
creativity takes courage
creative updreg
bloating after ovulation
selfmade reacts to great gnar ult
creative until death studios
blogging from the heart
blog topics during coronavirus
happiness is selfmade
creative with cardboard rinske stevens
makeup blog
self made bullyz
the self-made billionaire effect: how extreme producers create massive value
blog set up
create youtube video
white truffle selfmade
self made man song
blog computer definition
blog on website
selfmade will
selfmade akf
creation out of nothing book
creativity over everything
creativity journal book
Source: www.hazards.org
RELATED VIDEO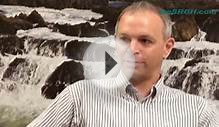 Semiconductor Nanodefectivity ... with Michael Lercel ...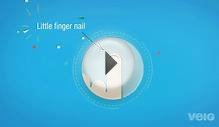 Samsung semiconductor Nano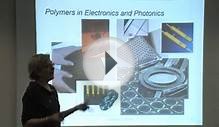 Nano@Tech - Polymeric Semiconductors: Molecular Ordering ...
Share this Post