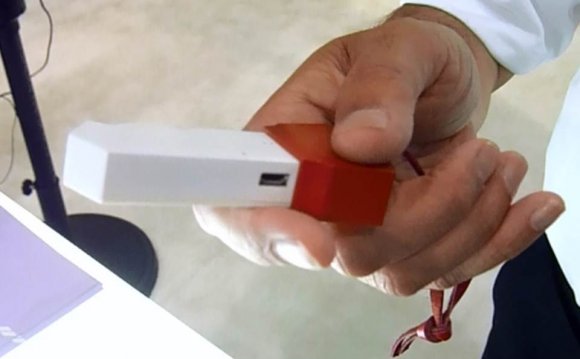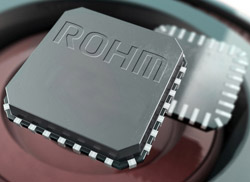 Supplying innovative new products
For more than 50 years ROHM has been supplying groundbreaking products based on the concepts of energy saving, safety, comfort, and compactness. ROHM is an industry leader in system LSI, discrete components and module products, utilizing the latest in semiconductor technology. ROHM's proprietary manufacturing system, which includes some of the most advanced automation technology, is a major factor in keeping it at the forefront of the semiconductor industry.
Numerous key devices ROHM has been supplying in recent years in a variety of fields include technologically advanced automotive products, computerized medical instruments, information technology, mobile equipment, and industrial equipment.
Valuable contributions through analog power technology
Analog power technologies play a key role as the core of ROHM products. ROHM's experienced, highly-skilled analog engineers utilize the most advanced processes and circuit design expertise to produce high-efficiency power LSIs, motor drivers, and other analog power LSIs featuring class-leading performance.
ROHM also leads the world in the power device field with products based on silicon carbide (SiC) that achieves superior energy savings. ROHM provides customers with optimized power solutions by fusing its 3 core technologies comprised of a wide range of discrete power devices along with LSI-based analog control, and module expertise.
We believe that ROHM can greatly contribute to the Internet of Things (IoT) that is expected to show explosive growth through low-power microcontrollers and wireless communication technologies that leverage Kionix's market-leading MEMS-based sensors with LAPIS Semiconductor's ultra-low power expertise (both ROHM Group companies).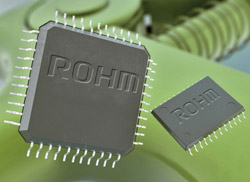 Recent addition of Powervation to ROHM Group companies complemented company's leading position in power products. Fusing sensor, control, and wireless communication technologies will make it possible to build sensor networks that can achieve safer, smarter, more comfortable living.
A Global sales and support network
In line with its "Customer & Quality First" business philosophy, ROHM has set up an extensive international sales organization with global Distributors and local representatives. The international sales team, engineering design centers, ROHM is dedicated to serving its customers across the globe and to provide the necessary technical support in order to use the products more effectively and efficiently.
Source: www.globalspec.com
RELATED VIDEO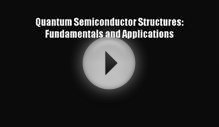 Download Quantum Semiconductor Structures: Fundamentals ...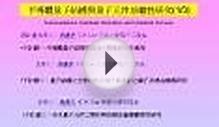 Semiconductor Quantum Structures and Quantum Devices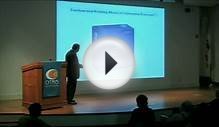 11. Semiconductor Spin Devices for Quantum Computing
Share this Post