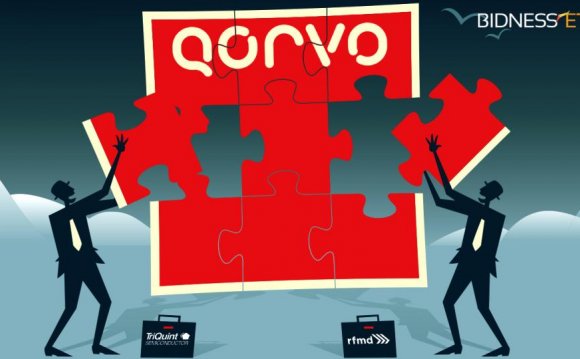 Instead, the pairing has produced the biggest tech deal in Oregon history and a surprise Wall Street darling: a new company called Qorvo worth nearly $10 billion. The value of the all-stock combination has more than tripled since TriQuint and RFMD announced the merger in February.
"If somebody tells you they saw this amount of change coming a year ago they're just not telling the truth, " said TriQuint chief financial officer Steve Buhaly, who now holds the same title with Qorvo.
The deal closed Thursday (a day later than planned, holding over into the new year for tax reasons) and the stock began trading Friday on Nasdaq under the ticker symbol QRVO. TriQuint and RFMD now set to work integrating their businesses, a months-long process that will decide the fate of TriQuint's factory in Hilllsboro and hundreds of jobs at the site.
Growing industry
TriQuint and RFMD each thrived last year due to exploding demand for next-generation, LTE wireless technology. Growth is especially strong in China, where handsets are skipping straight from basic cell phones to smartphones running the latest, "4G" wireless technology.
A low-tech smartphone might contain 35 cents of components from TriQuint. Now, Buhaly said, each 4G smartphone has up to $6 of wireless chips inside, Buhaly said.
"People are going from voice-only to a nice, 4G phone, " he said. "The opportunity for TriQuint and our peers is huge."
The booming demand for LTE raises the prospect that TriQuint could have survived the budding investor revolt and remained an independent, Oregon-based company. But Buhaly, now Qorvo's highest-ranking Oregon executive, said size is even more important given the industry's rapid growth.
"I think we were too small, " he said.
Scale helps manage large customers' big orders and cyclical demands. TriQuint's largest customer is Apple contractor Foxconn, and its sales always jump as production ramps up on new generations of iPhones.
Buhaly said the combination of TriQuint's and RFMD's product lines will help them combine functions into a single, tiny package.
"There's more and more content in the phone, but the phones aren't getting bigger, " he said. "So customers want more and more integrated solutions."
Investors thrilled
Big deals in Oregon tech
1999: IBM buys Sequent Computer Systems for $810 million
2001: NetIQ buys WebTrends for $252 million
2004: Serena Software buys Merant PLC for $380 million
2007:
* Danaher Corp. buys Tektronix for $2.85 billion
* Electronic Data Systems (EDS) buys Saber Corp. for $460 million.
2012: The Riverside Co. (private equity) buys EthicsPoint for $80 million.
2014:
* BBVA buys Simple Finance Technology Corp. for $117 million
* TDS Telecom buys BendBroadband for $261 million
* Tripwire sells to Belden for $710 million
* NAVEX Global sells to private equity firm Vista Equity Partners for more than $524 million
2015:
* TriQuint combines with rival RF Micro Devices. The all-stock deal, which closed January 1, valued TriQuint at $5.0 billion.
Investors agree. TriQuint's stock jumped 26 percent the day it announced the merger and stock analysts grew increasingly enthusiastic about the combination as the year went on anticipating the surge in smartphone demand is only beginning.
Source: www.oregonlive.com
RELATED VIDEO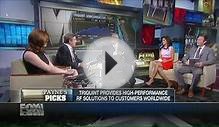 Is TriQuint Semiconductor a 'buy'?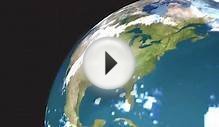 #MWC14 RF Micro Devices and TriQuint Semiconductor CEOs ...
Share this Post