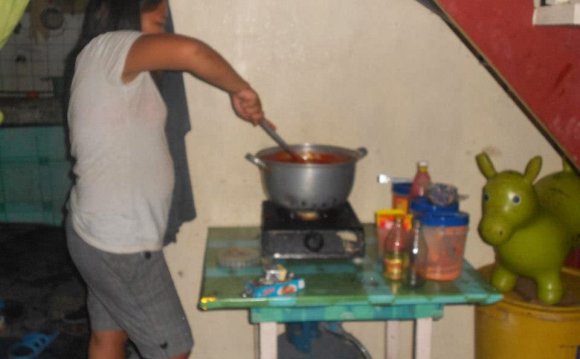 © Robuspic 2004
AMI Semiconductors Belgium (AMIS)

AMI Semiconductor (AMIS) is a world leader in the design and manufacturing of application-specific integrated circuits (ASICs) with headquarters in Pocatello (Idaho, US) and Oudenaarde (Belgium). AMI Semiconductor Belgium BVBA contains the operations and the mixed-signal division of the former Alcatel Microelectronics and employs more than 900 people.
AMIS Belgium designs, manufacturers and sells standard products for specific applications, ASSP's, and custom made ASICs for telecom, automotive, peripherals and the industrial sector. A key strength are the mixed-signal circuits, often combining CMOS with analogue, NVM and high voltage devices. The manufacturing facilities in Oudenaarde contain wafer fabrication lines and a test area. The silicon process technologies include sub-micron CMOS for logic and mixed-signal chips, BICMOS for RF circuits and high voltage processes (I2T, I3T) for intelligent interfaces. Design centres are located in Vilvoorde and Oudenaarde. A large R&D effort is dedicated to mixed-signal and high-voltage devices and process technology, innovative design and test techniques and new circuit concepts. Engineers from AMIS Belgium have co-operated with many European partners in the frame of IST and MEDEA projects.

Interest in AMIS

AMIS has 2 fabrication lines in Oudenaarde, Belgium which are primarily dedicated to smart power processes. The process capabilities range from 20V to 100V. The most advanced process is based on CMOS 0.35 µm allowing dense logic, extensive analogue signal processing and the integration of large flash memory blocks. The power switching is done through lateral- and vertical DMOS transistors and in the future also IGBT.
AMIS is dedicated to ASIC and ASSP which means that a large number of circuits has to be designed each year to support new business. Accurate models and an advanced design flow, including the system level, are essential for the design productivity, a high first-time-right success rate and achieving minimum silicon area. The circuits are used in automotive and industrial applications and in home appliances and require a high reliability, also in a harsh environment.

Focus points in the project

AMIS is very well suited to bring into this project its expertise on several levels. AMIS is participating in all work packages and will provide L- and V-DMOS test structures and circuits for validation.

Key Persons

• Edgard LAES

Edgard Laes received the masters degree in Electronic Engineering from the Katholieke Universiteit Leuven (KUL) in 1973. After graduation, he worked as a researcher at the ESAT Laboratory at KUL working in the field of CCD and NMOS technology and device characterisation, e-beam lithography and dry etching. He joined MIETEC (later Alcatel Microelectronics) in 1983: his management responsibilities included head of pilot fabrication, process engineering manager, technology development manager and manager of strategic programmes. Since 2002 he is with AMI Semiconductor Belgium and responsible for R&D programme coordination. He participated in many research projects in various CEU Framework programmes and EUREKA projects.

• Renaud GILLON

Renaud Gillon obtained his PhD and MSc degrees in electrical engineering from the "Université catholique de Louvain", Louvain-la-Neuve, Belgium in 1998 and 1991 resp. He joined AMIS (formerly Alcatel Microelectronics) in 1998 as modelling engineer and is now responsible of modelling and characterisation activities in the Technology R&D Dept. His fields of interest include : modelling of HV and RF components, RF measurement techniques, statistical modelling of device distributions, object-oriented analysis applied to EDA tools, test-chip automation and management of model libraries. He is author/co-author of more than 30 publications.

• Patricia JORIS

After graduating as a Electrical Engineer at the University of Leuven (Belgium) in 2000, she joined AMI Semiconductor Belgium BVBA, formerly known as Alcatel Microelectronics. As Product Reliability Engineer, she is responsible for reliability qualification of ASICs and provides reliability support to Design and Marketing during product development. She is also currently researching the implementation of circuit level simulation of dynamic MOS aging due to hot carrier injection and NBTI in the design flow. This includes both the modeling part as the installation in the design flow.

AMI Semiconductor Belgium
Westerring 15
B-9700 Oudenaarde
Source: www-g.eng.cam.ac.uk
RELATED VIDEO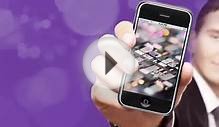 NXP iPhone App - NXP sales offices and distributors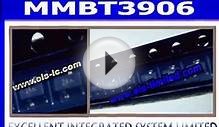 MMBT3906 - ON Semiconductor - General Purpose Transistor ...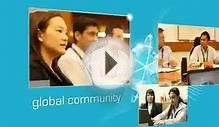 Distributor Of Electronic, Electrical And Industrial ...
Share this Post